---
Hot News
"Click-on " the monthly links below for helpful fishing and fresh-water boating information.
"Please release your catch today, so others may enjoy the thrill tomorrow"
---
Burpin' the Sonar Blade Bait for the "Cold-Water Bass"
Sonar Blade Bait Video Demonstration

Dave and I hooked-up for some really cold weather bassin' today @ Marsh Creek Lake in Downingtown Pa.
How cold was it?? Air temp. 25 degrees @ 10:30 am. The water temperature was 40 degrees.
Dave started things off promptly w/a 4+ on my Sonar Blade bait.
That warmed everything up in a hurry (except the air temps!) but for the next hour the only things we dealt with were freezing braided line, reel spools and line guides. We changed addresses and found a nice sunny area w/very little wind and hungry bass. Dave put 2 more in the boat (1 on the Blade and 1 on a L.C. SJB) I finally got in the game and put 3 bass in the boat on the blade baits. As we loaded Dave's Skeeter boat on the trailer ,the air temperature had dropped back to 29 degrees. Here's some additional pics of our day on the water.


Fishing the Sonar Blade Bait for
Smallmouth, Largemouth and Striped Bass
by Al Winco

The Sonar blade bait is an excellent fish locator and producer once the water temperature starts to decline from 67 degrees. I've been fishing various blade - baits for the past 15 years and manufacturing my own Blade baits for the past 8 years. Most anglers fish blades too fast and lift them too high off of the bottom. The trick (I.M.O. and experience) is to "burp " them slightly, pause and then drag them for 4-8 wiggles. These baits cannot be fished in weeds and wood. They are equally effective for smallmouth and largemouth bass.

I prefer the 3/4 oz models for lake fishing. Most bass (especially largemouth )hit them on the fall but smallies are notorious for "pushing them" when you drag-them across the bottom with slight "wiggles'in 40+ degree water. The blades will lay on the bottom between pauses and at times, I think this makes them hit when you slowly move the blades foward. Smallmouth can be difficult to hook in cold water when the are nose-bumping the blades on the slow drag and pause retrieve. Other times, the bass "are-on" when you pick-up the blade from the initial drop. I catch all of my fish on the nickel models w/ a small strip of gold or silver holographic tape. I specifically target rocky ledges w/various rock compositions that rise to 8-14 'of water. The 12' rocky high-spots that rise from a depth of 18-30 feet of water and form a small plateau with various rocky bottom compositions seem to produce the best for me.

I manufacture my blades w/3x strong laser-sharp ,short shank #6 hooks w/split rings. I have personally experienced smallies in excess of 5 pounds open-up 2x hooks. I also prefer the 3-d eyes on the bait.

I recommend using braided line,12lb. P-line flourocarbon leader (joined w/ a double uni-knot) and a G-loomis IMX 6' light ,fast action-#CR 721 casting rod for sensitivity. You must be able to feel every "wiggle'' of the blade bait to be highly successful. Many times the "hit" is transmitted with a slight "push'' or a brief stopping/elimination of the pulsating, vibrating feeling. I fish the blades horizontally (like in jig fishing) 90% of the time. I have caught many largemouth vertical jigging blades but never a smallmouth.(30 feet is the deepest part of the lake I currently fish) I would also recommend a good plug knocker to save many snagged lures. Depending upon the composition and size of the sub-surface rocks, many lures cannot be saved w/a plugknocker. Moving the boat to the opposite side of the snag usually frees them.

I will break-off a snagged blade when I'm into a school of smallmouths on a hump or drop. I have found thru experience that they are easily spooked by a trolling motor and/or a LCG operating directly over-head in 10-15 ' of water. Blade fishing can be fast and furious when you are fortunate to find a school of 4+ pd. bass locate on a specific spot.

Finally, it is most important to check the sharpness of the treble- hooks, especially the front set which have more contact w/the rocky bottoms. I find the Berkley rotary hook sharpener does a fine job returning that all important- "stick -in the fingernail" hook point sharpness.
My Custom Manufactured Sonar Blade Baits:

Plug Knocker will save you some snagged lures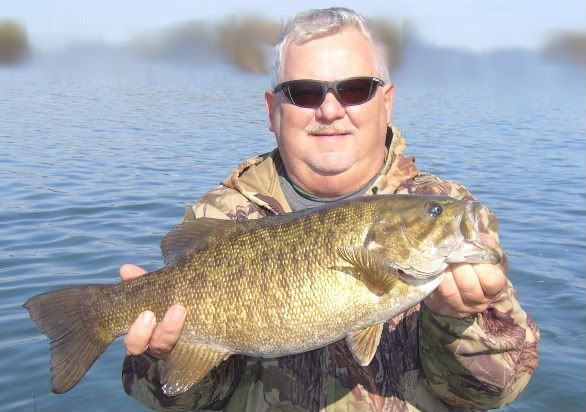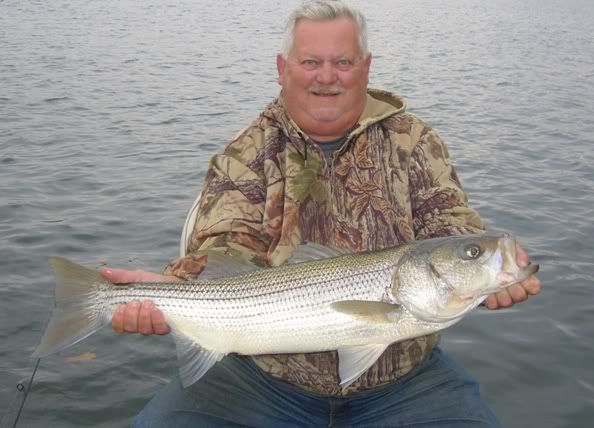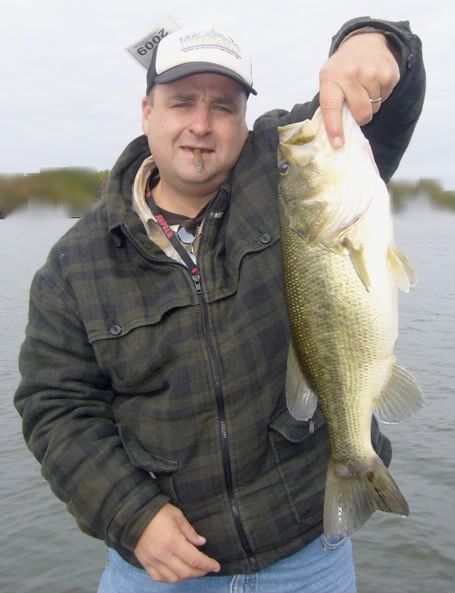 THE END
Copyright 2012
Allen C. Winco
All rights reserved